Montgomery, IL Air Conditioning Repair and Cooling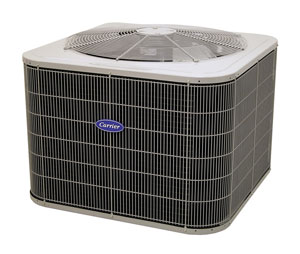 If your home or office cooling system in Montgomery isn't running well, or you believe it could use a tune-up or an inspection, you have the resource you need nearby.
RJ Kuhn provides cooling service and air conditioning repair for Montgomery customers. We've been serving your area since 1972, so we're familiar with the village's different cooling systems. We also offer the most current cooling solutions for your home or office.
With RJ Kuhn, you understand what's functioning correctly with your Montgomery cooling system and what isn't. If your system isn't operating correctly, we can diagnose whether air conditioning repair is cost effective or the unit should be replaced. Our evaluations often save our Montgomery customers from hundreds to thousands of dollars.
An RJ Kuhn technician can advise you on anything from a simple fix to cooling-unit replacement based on dependability, energy efficiency and price.
Proactive & Preventive Maintenance for Montgomery, IL Cooling
Our inspection of your cooling system is thorough and precise. Among our many vital maintenance procedures, we:
check oil motors and the blower for proper lubrication of moving parts
check the sub-cooling or super heat to ensure the unit is charged to the right specifications
clean the condenser coil for full-efficiency airflow
check amp draws on motors to prevent potential system failure
check the condensate line to confirm no blockage and correct water flow to the drain
As our Montgomery cooling customer, you also have access to our Kuhn Care maintenance program. The program saves you 30% on service-call parts and labor. You can avoid costly overtime charges through extended service hours as well. Ask us more about it!
Premium New Equipment for Montgomery, IL Cooling
We offer Montgomery a wide range of the latest air conditioning equipment:
Carrier® 5-Stage Condensing Unit
Uses only capacity needed to cool your home depending on outdoor conditions
Can dehumidify your home without lowering temperature
Carrier 16 SEER Condensing Unit
Single stage in a compact unit for significant energy savings
Qualifies for ComEd rebates
Carrier 13 SEER Condensing Unit
State-of-the-art performance in a compact system
Price competitive
Carrier "N" Coil
Greater coil-face surface area for optimal heat transfer and dehumidification
Slower velocity of refrigerant in the coil to eliminate deterioration of copper tubing
Your Complete Service Partner for Montgomery, IL Cooling and Air Conditioning Repair
You know how uncomfortable the seasonal heat and humidity can get in Montgomery. Our cooling service and air conditioning repair keep you relaxed and comfortable when the temperatures rise.
Call us at (630) 554-3336 today to speak with an expert about our cooling service and air conditioning repair for your Montgomery home or office. Be sure to inquire about our Kuhn Care maintenance program!
24-hour emergency service for Montgomery customers
Custom service trucks stocked with specialty tools and equipment